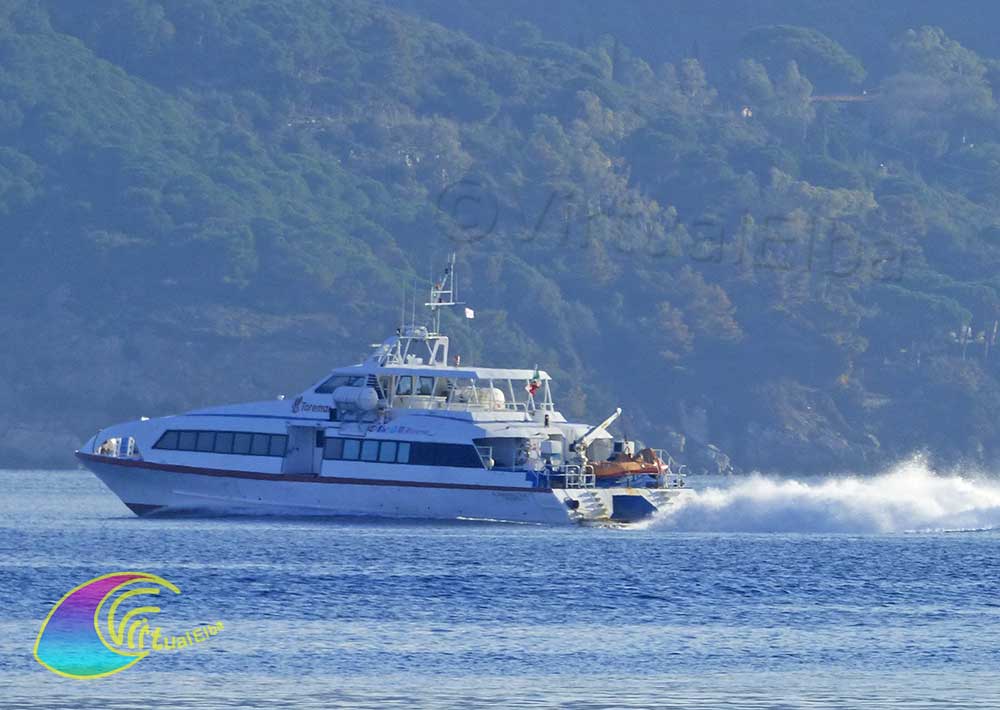 Schiopparello Jet, the new fast vehicle, capable of carrying around 150 people. The Toremar catamaran is 35 meters long, 8 meters wide and with a draft of about 1.2 meters, it travels at a cruising speed of 34 knots. Get Schiopparello The catamaran is a fast ferry to the island of Elba, it can carry only passengers.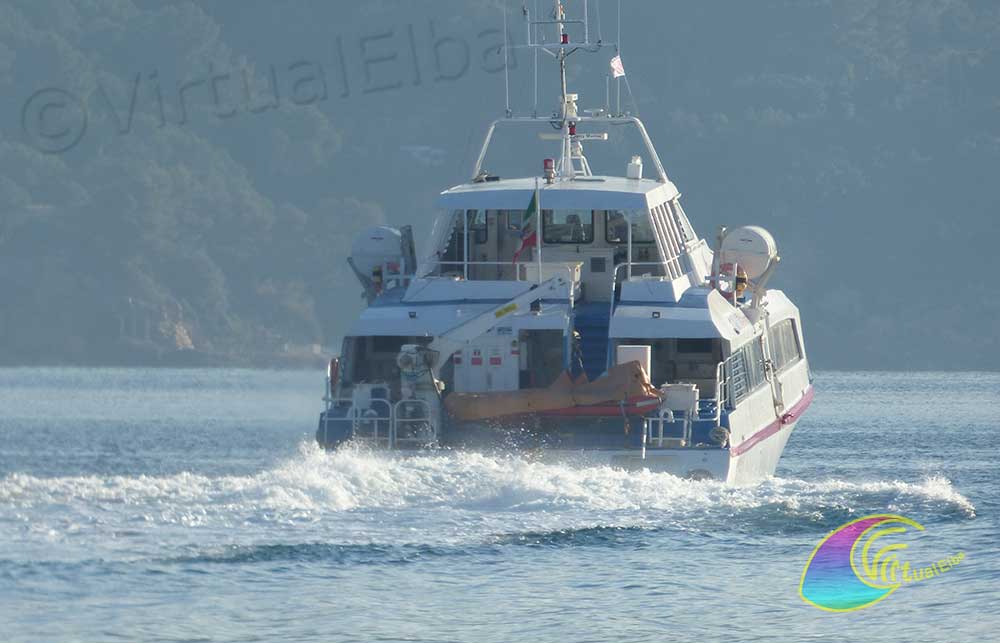 It performs the route Piombino Portoferraio failing to carry out the crossing and docking maneuvers in 40 minutes, takes 10 minutes longer if it makes the stop at the port of the cable
He can not perform the service for the Elba Island if the weather conditions are not favorable.